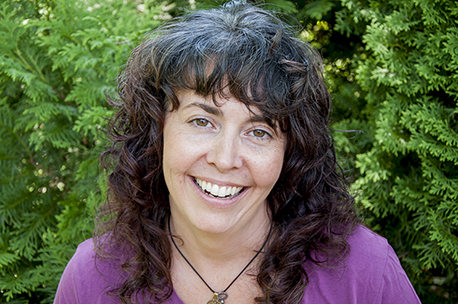 About Licensed Massage Therapist and Sports Massage Therapist: Rachael Akright
Thank you for visiting the Touch Fusion Massage and Bodywork website and for taking the first step toward a healthier you.
My name is Rachael Akright, and I am a licensed massage therapist with over 30 years of experience doing therapeutic bodywork.
My journey in the healing profession and in becoming a licensed massage therapist began when I was 11 years old and started helping my mother with her chronic pain.
I worked casually on friends and family for many years before deciding to go to massage school in 2011 where I discovered that I had been using Trigger Point Therapy and acupressure on people without knowing it.
Education
---
I graduated from East West Healing Arts Institute in Madison in 2013 with 800 hours of training including extensive training in acupressure and Chinese techniques. During school I fell in love with both myofascial release and craniosacral therapy and began continuing education training in those massage services immediately upon graduating as a licensed massage therapist.
Passion
---
Helping others to reduce pain and become more active is one of my greatest passions as a licensed massage therapist. I strive to customize each session in order to find the most effective outcomes for my clients.
Attire
---
I ask that each person dresses in loose fitting clothing, no jeans please. For myofascial release, women will want to bring a two piece bathing suit or be prepared to be wearing a bra and underwear. Men can bring swim trunks or briefs.
Why wait to feel better?
Read what our clients say!
---